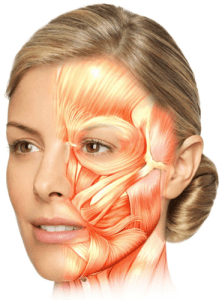 I like micro current.
I like it because it's a facial treatment that's packed with good, healthy stuff that's high benefit and low risk.
It's a mild electrical current that simulates the body's natural cellular current. It's measured in micro amps which are one millionth of an amp. No pain…all gain!
This energy triggers cellular activity and restores normal frequencies within damaged cells. And new cell growth is what skin care is all about. But also, it feels good. After a micro current session, my face feels vital, rejuvenated, alive!
There are four major benefits to a micro current session. 
1. It stimulates the muscles in the skin. The face is the only place on the body where the muscles are attached to the skin. The micro current stimulation tightens those muscles. I usually notice that tightness on my forehead and around my eyes. No, it's not "like wow, a major transformation", but it's noticeable and it has other benefits, too.
2. Micro current aids in product penetration. Iontophoresis is the professional term, but basically it pushes the product you use deeper into the skin because positive repels positive (only in electricity, thank God). If your product is water-based with positive ions, those ions repel the charge of the micro current and voila, penetration! I like to use a vitamin C serum or a hyaluronic acid serum in my treatment. And there's more…
3. It increases circulation in the skin. Circulation brings blood to the face, which snags the toxins and waste products in our face and takes it away. This same wonderful blood is also delivering yummy nutrients to your skin. Yay! Yep…still more.
4. Micro current triggers ATP (adenosine triphosphate), which is a molecule produced in the mitochondria of the cell. It is required for all cellular reactions in our bodies. After a micro current session, I can see better tone in my skin. I can also feel the warmth and glow from all that activity going on under the surface. So there it is again… new cell growth. 
*Special thanks to Rachel Vicknair at NuFace and ASCP Skincare for educating me.